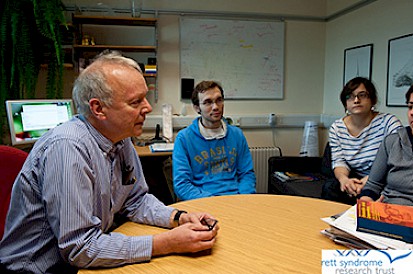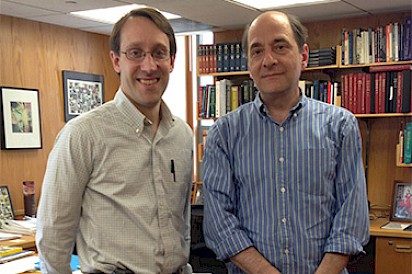 It stands to reason that in our battle to cure Rett Syndrome it would be of great benefit to understand the function of the "Rett protein", MeCP2. Towards this end RSRT launched the MECP2 Consortium in 2011, a unique $1.8 MM collaboration between three distinguished scientists, Adrian Bird, Michael Greenberg, Gail Mandel. On June 16th the first two publications from this collaborative effort are published in Nature Neuroscience and Nature. Together these papers provide further clarification of the elusive function of the MeCP2 protein and how mutations within it contribute to Rett.
We thank Kathy and Tony Schoener whose visionary $1 MM gift made the Consortium possible. We thank all of our donors and parent organizations worldwide who support us, in particular our funding partners Rett Syndrome Research Trust UK and the Rett Syndrome Research & Treatment Foundation.
We are providing a variety of resources to help you understand the progress being reported today.
Animation of Nature Neuroscience Paper (courtesy of Jeff Canavan)
Chinese Translation
Interview with Matt Lyst, post-doc in Bird lab
Interview with Michael Greenberg and Dan Ebert, post-doc in Greenberg lab