Today is an exciting day for the Rett syndrome community: The biopharmaceutical company Neurogene announced that they are pursuing a gene replacement program for Rett syndrome. The announcement coincides with a presentation made this afternoon by the company's Chief Scientific Officer Stuart Cobb, PhD, at the annual meeting of the American Society for Gene and Cell Therapy taking place in Washington, D.C.
The Neurogene Rett program, called NGN-401, is a gene replacement therapy designed to deliver the MECP2 gene by using a novel technology that allows the amount of protein made by the gene to be regulated in order to avoid high levels. NGN-401 is expected to be administered via injection into the ventricles of the brain. This type of injection is called ICV (short for intracerebroventricular).
Neurogene was founded in 2018 by Rachel McMinn, PhD. She came to visit me in March of that year and shared her vision for the company. I was struck by her passion and her drive. She told me she planned to build a company that put patient needs first, and I believed her. Her brother suffers from a neurological disorder, and she knows first-hand the challenges endured by patients and their families.
Her visit to me came on the heels of a meeting RSRT facilitated in Edinburgh, Scotland, between Rachel, Stuart, and Adrian Bird, PhD and RSRT's Chief Medical Officer, Randy Carpenter, MD. Soon after that meeting, Stuart joined Neurogene, splitting his time equally between running his laboratory at the University of Edinburgh and the company.
My hope, of course, was that having Stuart in this integral role at Neurogene would help champion Rett syndrome as a disease that they would choose to tackle. That is what came to pass, and today that seed of hope has begun to blossom.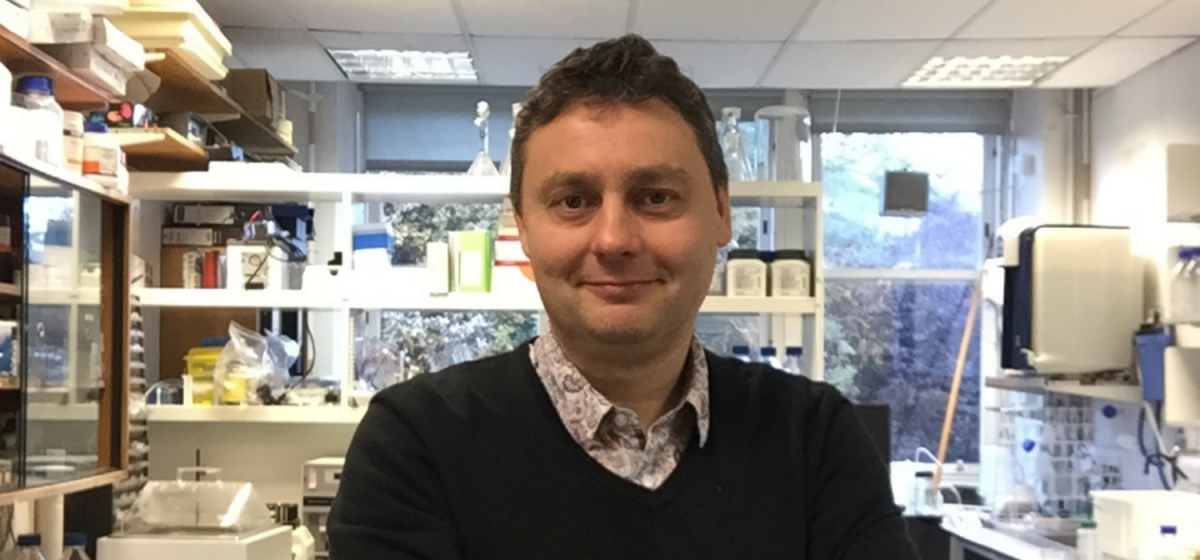 Stuart Cobb (above) will be a familiar name to many of you. His introduction to Rett syndrome came courtesy of Adrian Bird as co-author on the now famous reversal experiment paper, which demonstrated that Rett symptoms were reversible in mice. With almost $3 million in RSRT funding, Stuart has explored a variety of strategies to boost levels of MECP2 protein in the brain, including gene replacement, RNA trans-splicing, and protein replacement.
He was one of the four members of RSRT's original Gene Therapy Consortium, along with Steve Gray, PhD, Brian Kaspar, PhD, and Gail Mandel, PhD. Remarkably, all of the academic Rett programs pursued by these four scientists have now transitioned to companies. Steve Gray's program was licensed by Taysha Gene Therapies, Brian Kaspar's by AveXis (later terminated by Novartis), Stuart Cobb's by Neurogene, and Gail Mandel's RNA editing work by Vico Therapeutics.
Today's announcement is a prime example of the impact of the families that fundraise for RSRT and your donations. You made it possible for RSRT to commit $7 million to these four investigators. Those dollars are now being leveraged by these companies to develop clinical trials and, we hope in the not-too-distant future, change our children's lives. This is also an opportunity for me to thank the RSRT board for its confidence and trust in our team, as well as international Rett organizations such as Reverse Rett in the UK, the Rett Syndrome Research & Treatment Association in Israel, and Rett Syndrome Deutschland, which have been especially supportive of our gene replacement efforts. We wouldn't be where we are without each of these very important constituents.
Developing a genetic-based medicine is difficult and risky. I am thrilled that we now have an eighth company pushing aggressively to advance their Rett program. The richer the pipeline of development programs, the better off our community is.
Please join me in welcoming Neurogene to our community and wishing them Godspeed.
For more information, please see the following: