In August of 2014, at the age of two, our son Bo was diagnosed with MECP2 Duplication Syndrome. Our devastation was something I do not ever want to experience again. Our outlook quickly improved, however, when an internet search led us to The 401 Project and the RSRT MECP2 Duplication Fund partnership. In what we would come to learn is completely amazing and characteristic of Monica, Ryan called her, and she picked up the phone right away and spoke to us about the research.
As a Ph.D. chemist formally trained in drug design, I was struck by the incredible juxtaposition of just having received one of the worst diagnoses for your child at the same time learning that research was well underway that is so promising to reverse the syndrome in our son. In fact, I've never seen drug targets as straightforward as the MECP2 gene. It was after that call that we began regaining our composure and moving towards a future without MECP2. We tell Bo Spangler often that he is going down in history, and we truly believe that. With our dear friends, and co-hosts, Jessica and Jordan Reed, we are so excited to be chairing Cure MECP2 Bucks County on September 22 in Doylestown, Pennsylvania at the Station Tap House Restaurant.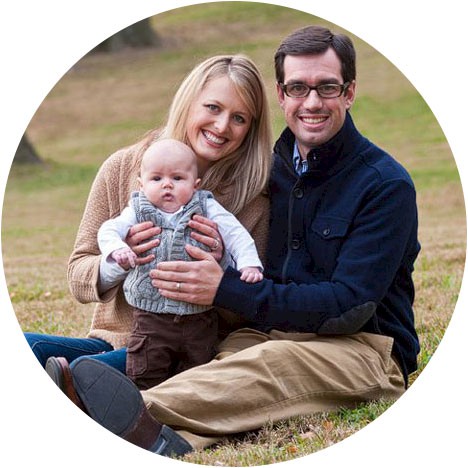 Ryan and I talked through the type of fundraising event we felt would be most successful for our network of friends, family, and the Bucks County community. We considered soccer or golf tournaments, but ultimately decided that we liked a good party and our friends did too! Hosting the event at a local restaurant has made the planning process very straightforward and has not taken much of our important personal time with Bo and each other. The restaurant has hosted fundraisers before, so it was really a matter of making sure we had enough space for our guests and our auction item tables. The vibe of the space is already very good, and minimal decorations are needed. We just need to bring our auction items in and get set up. The local high school Honors Society will be manning the auction, and we'll be splicing together little iPhone video clips we've taken of Bo during the year to show during the event. Attendees have been purchasing tickets either by check or PayPal, and we've already had some friends sign on as personal sponsors or through their companies. We've been reaching out to people we know for auction items and have already received some great donations. I'm very excited to see who wins the Vintage Chanel clutch donated to us by Rice and Beans Vintage, from the mom of a boy also affected by MECP2. It's gorgeous!
Please check out the Cure MECP2 Bucks County event page. We would love to help other families affected by MECP2 Duplication or Rett Syndrome plan events of their own. The funding for RSRT and this important research comes almost entirely from families that get involved and hold events. It simply wouldn't happen without all of us.