For many Rett parents I've talked to, one of the most challenging things about sending your non-verbal child off to school is being dependent on the teachers and staff to communicate about what happened with them during the day. "It is so hard not to be there during the day and witness what's going on," says Megan, mom to 5-year-old Josey. At the same time, in the United States we are privileged to have a public education system that includes people of all abilities. As a result, our loved ones with Rett get the opportunity to learn, socialize, and experience the same learning environment as their peers. But, as parents, in order to feel confident and comfortable sending our children to school, it is essential to have clear methods of communication.
Setting up a daily communication system is a great way to make observations and hold everyone accountable for your child's overall well being and health. Over time these structured methods of communication allow you to track your child's academic and therapeutic progress. Some things that I like to track on a daily basis with my 19-year-old Jilly include:
Overall behavior, including mood and her level of alertness
Health signs, including vital signs, meals consumed, bathroom information, and skin color/integrity to check circulation
Educational engagement, including subjects covered, social opportunities, therapies conducted, and adaptive equipment used
"Communication is important between home and school because we need to know everything that happens, from meals, to moods, to illnesses, and more, so that we can help her prepare for the next part of her day and night, and work through any potential issues," says Sarah, mom of 5-year-old Aleah. "We rely on our network of people to ensure Aleah has the best days at home and school."
"I'm not there and she can't tell me, her aide, or the teacher what happens during the day, how she felt after school, or that morning," says Megan of Josey. "It's just an easy peace of mind for both us and the school to have insight on what Josey's days and evenings look like, and to document what happens. It's also nice to see when they document things like 'walked with friends at recess' or 'rockstar moment with the Tobii' and tell me what happened."
There are a variety of ways to collect and disseminate information, and you will need to be patient and flexible as you take the time to figure out what works best. Some methods that Megan, Sarah, and I have encountered include:
Digital tracker: This is a newer way for my family to track Jilly's time at school, and we think it's great. With a digital tracker — really just an online, shareable spreadsheet — you can choose what to track, make it easy for teachers to indicate yes/no answers or rate behavior on a scale, and have ample room for comments and feedback. Plus you really get a comprehensive view of your child's experience: when every week is a new tab you can view any tab in the past. There are so many ways to set up a tracker like this; here is an example of what I use with Jilly and her teacher. In addition to this overview, our tracker also has individual tabs where teachers and therapists indicate things like how long Jilly was in her stander, when and how many calories she consumed during the day, what kinds of therapy were performed, etc.
Binder: This is a physical binder that holds daily sheets where information can be recorded. The drawback of this approach is the limited amount of space; instead of the unlimited space you have on a digital tracker to type information, there is very little room on daily single pieces of paper. I felt that the limited space encouraged a checkmark system, so instead of leaving notes and comments we would just get checks on our list of trackable items. Because it was paper, the binder would get disorganized, and in many instances it was difficult or impossible to read. Unless your binder is kept up meticulously, this is a challenging way to track valuable information.
Apps: There are many school communication apps out there. Whether you can use them may vary by school district.
Drop-off and pick-up conversations: Talking with your child's aide or teacher when you drop her off in the morning or pick her up at the end of the school day is a great way to get detailed information, plus you can build relationships and ask questions.
Scheduled check-ins: Find the frequency that's right for you. We typically do scheduled check-ins with staff every six weeks, but you could do them monthly if you want more contact or quarterly if you want less.
Button switch: I'm betting many Rett parents are familiar with the button switch, but you might not have thought to use it as a tool at school. For example, before Jilly heads to school on Monday I'll record a message as if I'm her, sharing information about her weekend and asking an engaging question ("How was your weekend?"). This is a great reminder to teachers that Jilly can communicate, and it helps to build their relationship. Finding the time to add this to your daily routine might be tricky, especially on weekdays, but you can start out by using it when your child returns to school after the weekend or after a vacation. Although it's not a comprehensive communication method, I really like to use it as a supplement to other forms of communication.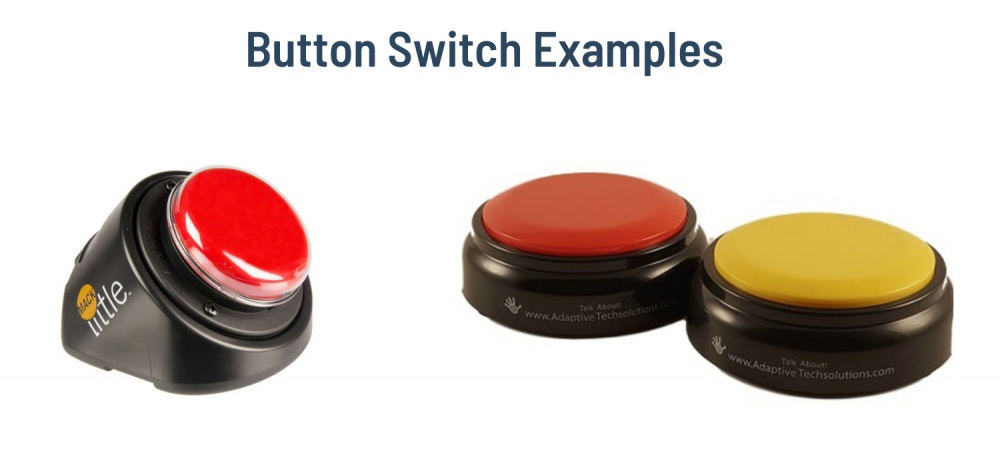 "We use a communication book created by Aleah's Pre-K teacher, along with an online app called ParentSquare. We also have an app called Here Comes The Bus. I could not imagine not having these resources," says Sarah. "We share messages and photos on the Parent Square app often, sometimes even on the weekends."
Keeping your tone friendly and positive helps to build a strong relationship with school staff, which in turn improves overall communication. I strongly recommend going the extra mile to engage by sharing notes from home about your child's mood, something your child did over the weekend, or simply sharing your appreciation for the work that is being done at school for your child.
If you are anything like me, you will need to trial several home-school communications systems until you find what works best for you and the staff at your child's school. To identify the best system for you, I recommend you:
Have a conversation with your child's teacher and see if they have preferences about a single place to share information.
Look online for communication tracking templates. There are many templates to download and print at no cost, and you can also purchase them on websites like Etsy and teacherspayteachers.com.
Collaborate with other parents in your school system and/or other parents in the Rett community.
Although sending your loved one to school can be scary and challenging, the rewards are so important. "It is such a good thing to have time for my daughter to be without me and with her peers, and for me to not be with her," says Megan. To give your child – and yourself – this important space, I encourage you to be open with staff at your child's school and be okay with the fact that communication can be hard. Be proactive and willing to adapt, and you will find the best ways for you and your loved one to get the most out of school.
I know this is a lot of information, and if you'd like to communicate more about this topic, please don't hesitate to email me at jennifer@rsrt.org.