We've tried to anticipate some of the questions that families will have about Roadmap to a Cure.
What if you don't raise the full $33 million?
Failure is not an option. We simply must raise the full amount. In fact, there are a number of other worthy efforts that merit funding if we are able to exceed this funding goal. There is no fundraising magic bullet for us. Large foundations and corporations, for a variety of reasons, are an unlikely source. Historically, 100% of our funding has come from affected families and their networks. That's going to continue being the case, and it's why it's critical that all affected families around the world get involved and fundraise from their networks.
What is gene therapy?
The most common form of gene therapy and the one that is relevant to Rett Syndrome uses DNA that encodes a functional gene to compensate for a mutated one. The DNA is packaged within a vector that carries it inside cells.
How many approved clinical trials of gene therapy have there been?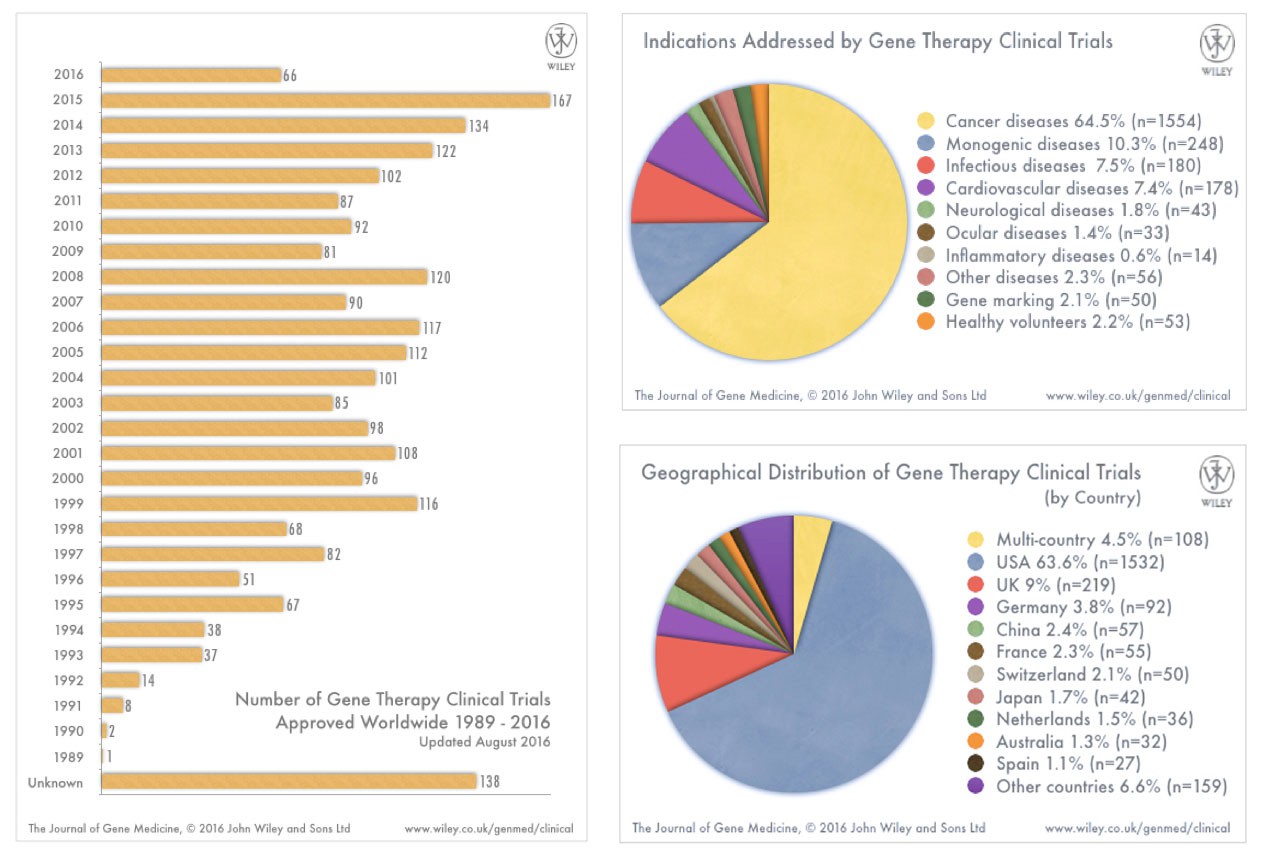 Are there any commercially available gene therapy products?
Gene therapy is currently available only in a research setting. The FDA has not yet approved any gene therapy products for sale in the US. Multiple approvals look likely in the near future for severe combined immune deficiency (SCID), inherited retinal disease, hemophilia, spinal muscular atrophy and others. Several gene therapy products have been approved outside of the US.
When and where will the first trial be held?
We don't know yet. Information will be shared with families as soon as it's possible to do so.
How will the trial patients be chosen? What are criteria for participation?
Like all clinical trials it will be up to the clinical site to choose patients based on the criteria for inclusion in the clinical trial. It is still early in the process of protocol development and the selection criteria have not been determined yet. Once the protocol is written it will be submitted to the FDA along with a comprehensive data package. The FDA may accept the protocol as is or may ask for changes.
Will there be risk involved?
Yes, there are always risks involved in clinical trials and especially trials that are testing a new therapeutic for the first time.
Can gene therapy cause tumors?
Scientific consensus is that the vector used for our gene therapy program, the adeno-associated virus (AAV), does not pose a risk for cancer. There are various other vectors that have been used to deliver a gene therapy and some of these can cause tumors. We therefore chose not to use those vectors for our gene therapy program.
Would gene therapy apply to any MECP2 mutations and deletions?
Yes
Could individuals with a clinical diagnosis of Rett Syndrome but without an MECP2 mutation receive gene therapy?
Since gene therapy introduces additional copies of the MECP2 gene and therefore more MeCP2 protein, inclusion criteria for the trial will require having an MECP2 alteration.
If gene therapy for Rett is approved how will it be administered - centrally at one hospital or will many doctors/hospitals have access?
It's too early to know for sure. It is likely that treatment will be available in a select number of sites to start, and then expanded to additional sites as the medical community gains more experience with gene therapy.
Will gene therapy be available outside the US?
There is every expectation that gene therapy will become commercially available in the US, Europe and other parts of the world.
What symptoms do you expect to be reversed as a result of gene therapy?
The magnitude of efficacy in the mouse models of Rett Syndrome with this gene therapy product is greater than that of any drug in development. Although we are optimistic that significant benefit will be achieved, it is not possible to predict how effective this first gene therapy product will be – this can only be established through testing in humans.
The ultimate goal of gene therapy is to fully reverse all symptoms. We believe this is achievable and are fully committed to our gene therapy programs. There is a broad, world-wide, scientific research effort focused on improving efficacy and safety of gene therapy. New knowledge and insights are being generated at a rapid pace. In parallel to advancing this lead program, we continue to monitor progress and evaluate opportunities to incorporate new insights into an improved second-generation gene therapy product.
What improvements can be expected in adults with Rett?
Intuition suggests that the earlier that treatment is started, the better. However, the animal data in Rett suggests that treatment of adult animals provides significant benefit. How well the animal results translate to humans remains to be established. Regardless, we believe that intensive therapies and rehabilitation will maximize the effects of gene therapy.
How far along are the other three studies (RNA, activation, protein replacement)?
We have established that it is possible to restore MeCP2 by targeting RNA and that it is possible to reactivate the non-mutated MECP2 on the inactive X chromosome. We are in the process of producing and testing a modified protein that crosses the blood brain barrier. Current efforts are focused on improving efficiency, specificity, and optimizing each curative approach for use in humans with Rett Syndrome.
If the FDA does not approve gene therapy in a timely fashion, or at all, will it be pursued outside of the US?
Our goal is to make gene therapy available to every person in the world with Rett Syndrome. We intend to promote development worldwide and will do so as rapidly as possible.
Is the Roadmap to a Cure aimed at curing Rett Syndrome in 3 years?
We share the same urgency that families in the US and around the world feel when it comes to curing Rett as fast as possible. Roadmap to a Cure is our 3-year research plan and not the timeline to a cure.
I don't have a network of wealthy friends and family but want to do my part to push the Roadmap ahead. What can I do?
Anyone can raise funds for Roadmap to a Cure. You don't need to have wealthy friends or family. There are lots of ways to effectively fundraise—start an event, do crowdfunding at www.RettGive.org or get involved with an existing event. Contact Tim Freeman, RSRT's chief development officer who is also the father of a daughter with Rett, at tim@rsrt.org or 609.309.5676 and he can brainstorm with you.
Resources