I am delighted to give you a brief update on the MECP2 Gene Therapy Consortium, the collaboration of four elite labs that RSRT launched earlier this year. As you know, the Consortium is charged with developing gene therapy techniques that could treat or significantly reverse the symptoms of Rett. Our goal is to get to clinical trials. The project is grounded in work done last year by Consortium members Gail Mandel and Brian Kaspar that showed for the first time reversal of Rett symptoms in mice using gene therapy techniques that have the potential to be used in humans. The reversal of symptoms in mice was quite remarkable, but there are many challenges to translating that to a reversal in girls and women with Rett. The Consortium is attacking these challenges head on.
Earlier this month members of the Consortium met in the boardroom of a JFK Airport hotel in New York (we did not want to waste any of our meeting time traveling to and from a hotel in Manhattan). In addition to Gail Mandel, other members of the Consortium are Stuart Cobb (University of Glasgow), Steven Gray (University of North Carolina at Chapel Hill), and Brian Kaspar (Nationwide Children's Hospital). The Consortium has a timeline of 3 years and a budget of $1.5 million. RSRT hosts in-person Consortium meetings twice a year as well as regularly scheduled conference calls.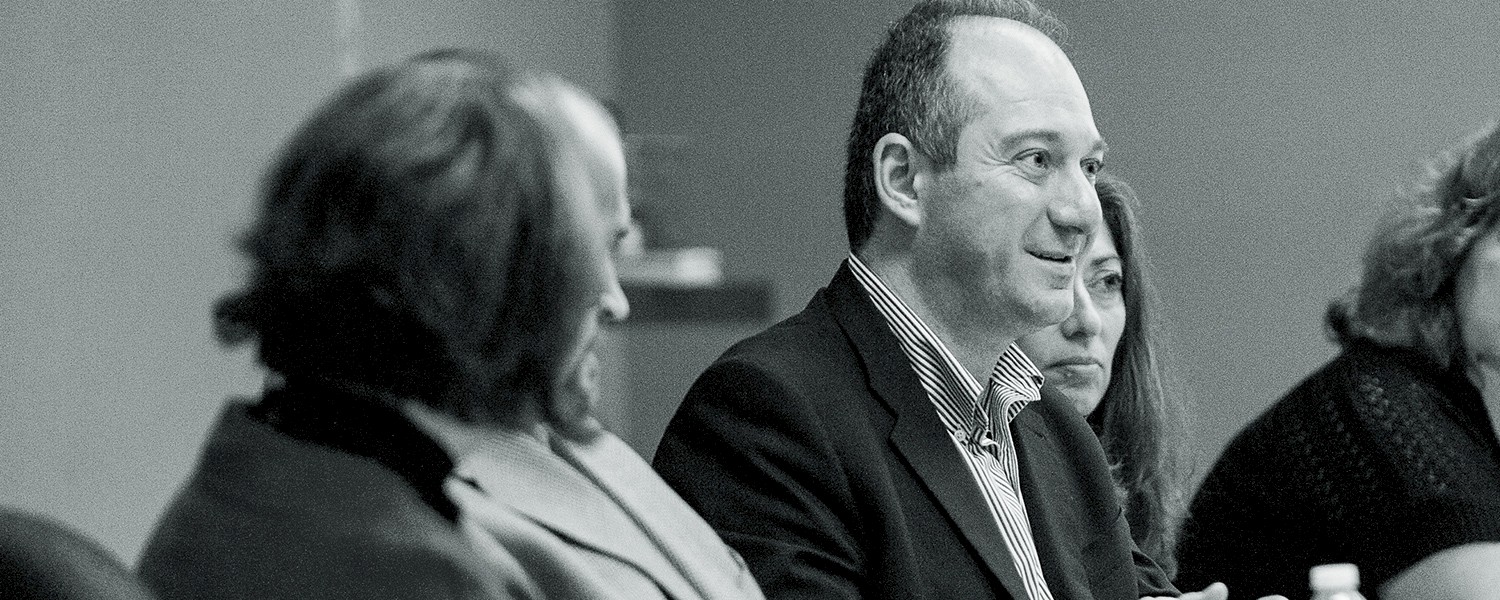 The advantages gained by labs working collaboratively are clear: speed (four labs contributing to the work that has to be done), real time sharing of information means more brainpower and broader perspectives for problem solving. This is an obvious example of more heads are better than one.
Three facts make Rett Syndrome an attractive disease for gene therapy: it is monogenic; it is remarkably reversible in animal models; delivering MECP2 does not require understanding its function.
There are several hurdles to overcome. There is a requirement for MECP2 in every part of the brain so the gene will need to be broadly delivered. Also, the MECP2 Duplication Syndrome suggests that too much MECP2 is bad. It is difficult in gene therapy to regulate how many copies of a gene enter a cell and how much protein is made so the issue of MECP2 dosage must be carefully explored. We know that having too much MECP2 from conception and through early development causes serious symptoms. But does the same hold true if extra MECP2 is delivered later in life? Also, is it possible that females tolerate greater amounts of this protein than males? These questions must be answered before a clinical trial can be proposed.
Consortium Members Are Also Working On The Following Key Issues:
Vector optimization – The vector is the Trojan horse that delivers the gene into a cell. There are many types of vectors in use and many more under development. For Rett we need a vector that can get into the brain and spread efficiently throughout the organ. The delivery route will affect the vector of choice. For example, if you deliver intravenously (via the blood stream) there is concern that a large amount of vector will end up in the liver potentially causing toxicity. To get around this problem a vector that de-targets the liver would be very useful. If dosage of MECP2 turns out to be problematic vectors that can be turned off will be required.
MEPC2 optimization – There are limits to the amount of DNA that can be packaged into a vector. The entire MECP2 gene does not fit. Scientists therefore have to select the parts of the gene they think are the most important. In essence they need to design a "mini-MECP2 gene'. Similar "mini-gene" work is also underway in the lab of Adrian Bird and will be shared with the Consortium.
Delivery route optimization – Gene therapy can be delivered via the blood stream, intrathecally into the spinal cord (like an epidural), or directly to the brain. Each route has its own advantages and disadvantages.
Optimizing how much gene therapy to deliver – the scientists are delivering low, medium and high dosages in an attempt to see how much is needed to get a therapeutic effect without generating toxic side effects.
We Thank Our Precious Donors Who Make This Critical Research Possible!