Let me start by disclosing that I am not an event planner nor am I experienced in the world of fundraising or social advocacy. I am a psychologist, an introvert, a dreamer, a neophyte on social media, and most importantly, I am a mom. Before reaching out to RSRT, I had never been a co-chair of anything, nor had I ever attended a fundraising event. But for all that I didn't know, there was one thing I was certain about: I wanted to do SOMETHING to help.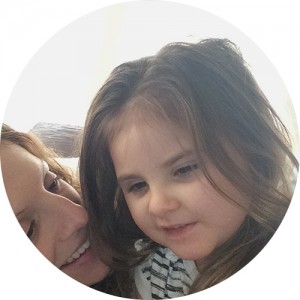 In October of 2017, motivated only by my love for my daughter and my strong belief in RSRT, I reached out to Tim Freeman and proposed a Reverse Rett event here in the metropolitan DC area. Believe me, I was nervous and intimidated to contact him, having so little experience and a very small network of my own that could help. To my relief, Tim could not have been more receptive. We talked through the different avenues that are available for fundraising and the types of events that other families have had. I knew I would not be able to make an event happen on my own. Soon after talking with Tim for the first time, he reached out to the other families in the area that RSRT knew and a committee of over 20 families was formed. He explained what should be done in the early stages of planning and arranged conference calls with the entire committee to keep everyone updated and answer questions. Every step of the way, I felt both supported and empowered when making decisions about the event. Tim was never more than a phone call or email away. As a result, the first Reverse Rett DC was a big success! On September 24th, 2018, we came together to celebrate research and resilience. We built momentum for future events in the area. We formed friendships, shared laughter and even shed a few tears. And, in the end, we raised well over $160,000 for RSRT.
I encourage you to reach out to RSRT if you want to do SOMETHING but don't know where to start. I encourage you to reach out to RSRT if you know exactly what you want to do and where you want to start. I encourage you to reach out to RSRT if you want to help at all, in any way.