Dear Friends,
I don't want to count our chickens before they're hatched, but we're on pace to break a fundraising record this year at RSRT. There is much to do and it's going to take more people than ever contributing as we get near the end of the year, but we could hit the $6 million mark for the first time. As a parent, this thrills me. It means more money for research, which speeds us towards our ultimate goal—treatments and a cure for all our daughters. It also reminds me how grateful I am to RSRT's generous supporters and the families that hold events to raise funds.
It's incredibly exciting to see these dollars being put to work immediately for girls and women with Rett Syndrome. Over the next month, Monica and the RSRT Board will make major grant awards to continue current research projects and support promising new ones. The research that these funds are making possible is remarkable, but that's a topic for another post. For this post I want to respond to some excellent questions I've been asked recently—
What's the breakdown of where RSRT's support comes from?
What percentage comes from events?
How much comes from individual donors?
How much comes from corporations and foundations?
The answers to these questions may be surprising to some. They also give us a roadmap not only for reaching $6 million this year but also for what needs to happen to grow our funding next year and beyond.
So far this year, almost 60% of RSRT's funding has come from events spearheaded by families. This includes ALL events—from backyard barbecues, to galas, to online campaigns. What may be surprising to some is that virtually all the contributions to those events came from individual people. There's a common misperception that corporations are big contributors to events. This really isn't the case; it's people who give to events. Families that run events often get local companies and restaurants to donate space, auction items, and food. But for the most part the funds raised by events come from individual people buying tickets and making sponsorships. (This is not unusual. Of the $360 billion donated to all causes last year, less than 5% came from corporations. The vast majority of all philanthropic dollars come from individuals.)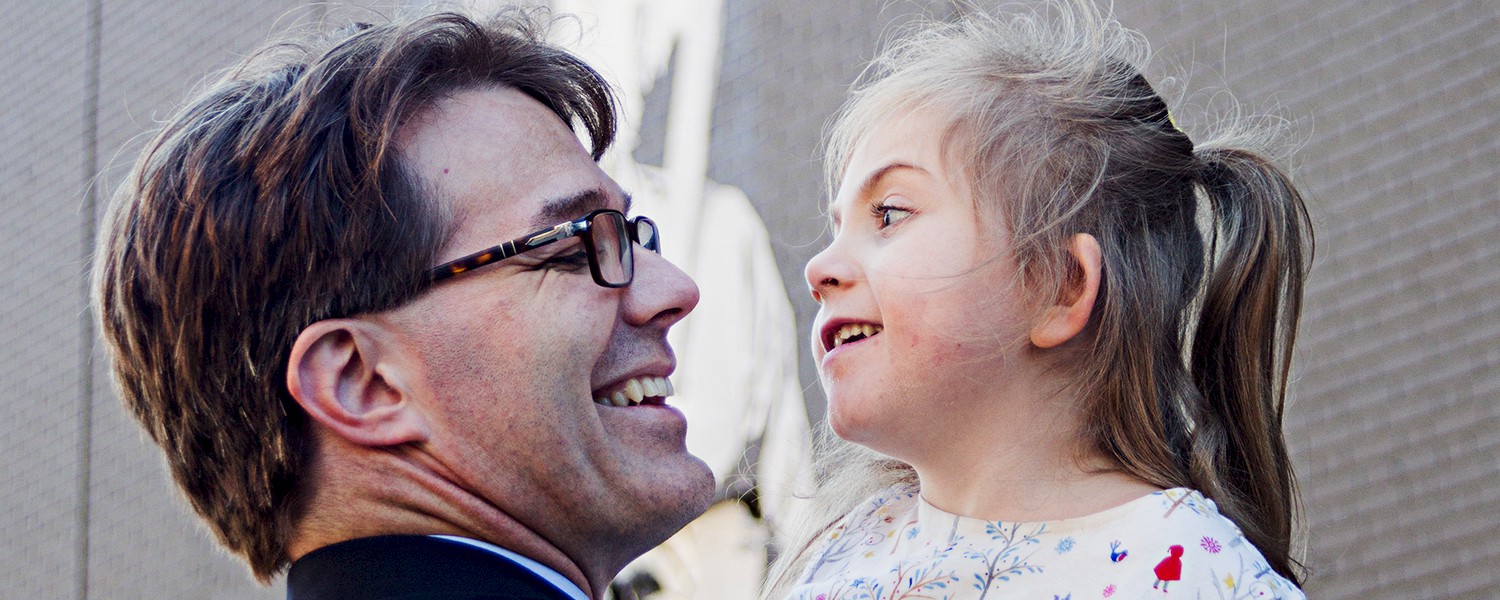 About 33% of our funding so far has come from U.S.-based and international Rett organizations. These are the hard-working and generous organizations like Reverse Rett in the UK, the Rett Syndrome Research & Treatment Foundation in Israel, Girl Power 2 Cure, and the Rocky Mountain Rett Association, to name a few. These organizations raise their own funds (which also come mostly from individuals) and then distribute portions of that funding to RSRT.
Some of our funding comes from gifts unrelated to events. Most of these are also from individuals, often parents, grandparents, or friends of families affected by Rett. This percentage usually picks up in the last six weeks of the year as people make end-of-year contributions.
So what's missing from this breakdown? Who isn't contributing to RSRT? Let's start with major foundations. I won't name them, but you know the ones I mean—big foundations launched by recognized billionaires. Those foundations have established funding interests. They fund important causes, but there's just not a fit with Rett research (we are always keeping an eye on these foundations to see if there's any connection to Rett and if their funding interests change). Government agencies also haven't funded RSRT, and for a number of reasons I won't go into here, it's unlikely they will. We also get very few random donations—that is, donations from people who aren't connected to a family affected by Rett (sometimes it's a connection to a connection).
To me it's reason to be excited about our collective power as families affected by Rett to move the needle on the research.
So what does all this mean? To me it's reason to be excited about our collective power as families affected by Rett to move the needle on the research. It's a reminder of how much we owe to the families that fundraise and spearhead events that have gotten the research to the promising stage it is now in. It also makes it clear that the path to growing our funding and moving that research needle faster probably doesn't go through a major foundation or corporation. The path to accomplishing that lies in getting more families that are affected by Rett involved and starting events.
My hope is that understanding this breakdown of where RSRT's support comes from might inspire some new families to start events in 2016. Everyone wants to give to our cause when they are given a way to do it through an event (there are other ways to fundraise too that I'd be thrilled to talk about with you). Every dollar raised matters to the research; and you'd be surprised at friends, relatives, and colleagues who come out of the woodwork to support our cause when you hold your own event.
If you want to get involved and start an event or do an online campaign in 2016 please call or email me. Now is the time to get things rolling for next year. I can help every step of the way. Thanks so much.
Tim Freeman
tim@rsrt.org
609.309.5676