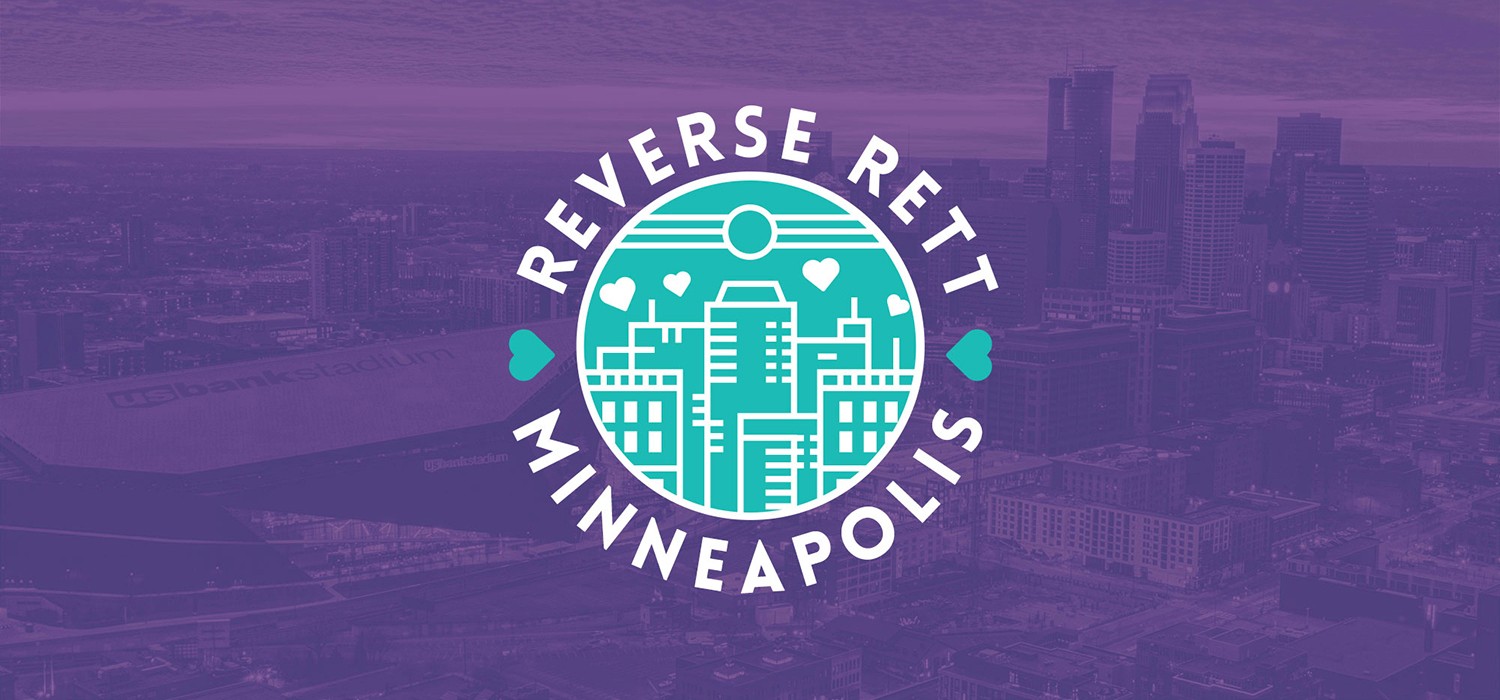 Reverse Rett Minneapolis 2021
We won't be holding an event in 2021. But we hope very much that you will support this cause as generously as you have in past years. We're leaving our sponsorship levels up so you can make as big a difference to the research as always!
350,000 people are affected by this devastating disorder. Remarkably, Rett has been successfully reversed in mouse models. Funding is urgently needed to help the Rett Syndrome Research Trust (RSRT), our non-profit beneficiary, translate this reversal to the children and adults who live with Rett Syndrome. To achieve this, RSRT is carrying out a bold initiative called CURE 360, reflecting the fact that it has Rett surrounded with the most promising research approaches and is closing in on a cure. Importantly, RSRT is facilitating the involvement of the biopharma industry to advance lab research to clinical trials.
All we do is in honor of Sarah & Lindsay Knapp's niece, Kate Backer, who is afflicted with Rett Syndrome, and in loving memory of Elli Anderson and Sara Bea, whose lives were taken far too soon by the disorder.
Every dollar matters! Thank you with all our hearts.
In Honor Of
Elli Anderson
Kate Backer
Sara Bea
Committee
Amy & Joel Anderson
Mary & Dave Backer
Vita & Javon Bea
Sarenja & Shane Betz
Teresa & Ryan Garry
Alyssa & Jon Hammar
Teri & Jeff Hovanec
Mary & Scott Kelley
Sarah & Lindsay Knapp
Kari & Chris Mawn
Elizabeth & Dan Mayleben
Kathy & Keith Nelsen
Maria & Tim Neuner
Rebecca & David Remick
Kelly Van Stone & Dr. Joel Hutcheson
Kate Sullivan
Beth & Mark Waterloo
Julie & Jim Wohlford
Junior Committee
Sawyer Anderson
Kate & Claire Backer
Gabby Betz
Rylee Garry
Olivia Hammar
Riley & Thomas Knapp
Alex, Hunter & Tori Mawn
Gracie & Max Nelsen
Benjamin & Katherine Neuner
Adam, Alex & Melissa Remick
Sponsorship Opportunities