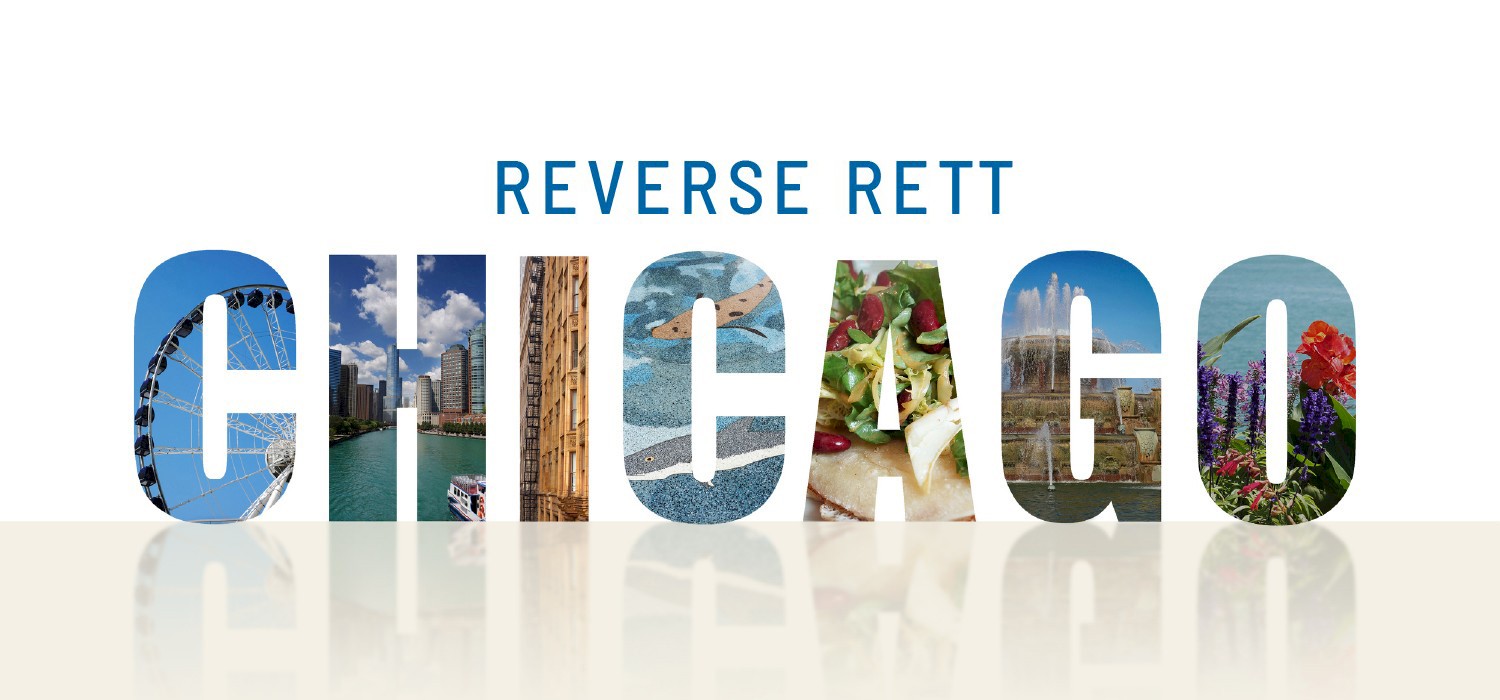 Reverse Rett Chicago 2022
We are again proud to be working with The Rett Syndrome Research Trust, a non-profit in which we place great confidence. Eight biopharmaceutical companies, facilitated by RSRT and informed by RSRT-supported research, have launched genetics-based Rett programs. The first human clinical trial in gene replacement is launching this year. This remarkable progress is thanks to your past donations. Your help is more important than ever to keep RSRT-backed research projects moving forward and facilitate more biopharmaceutical involvement. Let's keep the positive momentum going until we have a cure for the 350,000 children and adults afflicted with Rett. If you haven't already done so, please consider a generous donation.
Thank you with all our hearts,
Allan, Caryn, Brad and Marissa Zelinger
Co-Chairs
Caryn & Allan Zelinger
Brad Zelinger
Committee
Susan & Tom Bro
Mimi & Mike Burke
Denise Chaimovitz
Shari & Mark Coe
Gale Goldstick Cohen & Harry M. Cohen M.D.
Jason Conviser
Elizabeth & Mitch Dayan
Linda & Charles Dawe
Leslie & Norm Finkel
Mimi & Syd Foreman
Nina & Mark Gaines
Phillip Goldstick
Judy & Greg Greenberg
Linda & Howard Harris
Helene & Burt Herbstman
Richard Herman
Tony Izzo
Barbara & Bruce Jacobson
Bryna & Jerry Kaufman
Lisa Sectzer Kendall & Joel Kendall
Lesley & Rick Kessler
Linda Kupfer & Dr. Stuart Kupfer
Dawn & Steven Lavin
Anne Leighty
Gail & Bruce Levin
John McGovern
Caren Miller
Susan Norwell
Ann & Jim Papesch
Stephanie & Mike Prask
Sandy Ridker
Miriam & Mike Rudolph
Rachel & Michael Sapinsley
Jeff Schwartz
Terry & Steve Schwartz
Patti & Barry Silver
Susan & Dr. Paul Silverman
Dmitri Smolansky
Marilee & Larry Spatz
Cindy & Glen Spicka
Max Wasserman
Judy & Joe Weil
Cheryl & Keith Weitzman
Helen Zelinger
Sheri & Sherwin Zuckerman
Young Professional Committee
Steven An
Arielle Berens
Lani Blumenthal
Jenna Boyer
Aaron Bresinger
Mary Bro
Chad Burstein
Breana Coe
Sara Cohen
Vicki and Will Cohen
John Croll
Carley Dubinski
Jenny Eisenberg
Bonnee & Greg Echales
Zach Fertig
Rebecca Frazin-Chan
Michael Friedman
Allison & Matt Goldstick
Melanie & Josh Gross
Rena Herzfeld
Taryn Hyman
Anthony Izzo
Danielle Izzo
Will Klibanow
Rob Kolinsky
Nate Lash
Alex Lieberman
Daniel Mihalov
Emily Minerof
Zach Patzik
Steven Resnik
Naomi & Jonathan Rosenblatt
Erin Ross
Ryan Sakwa
Alex Siedband
Lisa & Dr. Adam Silver
Alison Spatz
Jeff Specks
Rose Traubert & Sam Schwartz
Jeff Weil
Jared Weinerman
Zoie Weisberg-Berman
Jackie Wolff
Kevin Zussman
Sponsorships
Please make your sponsorship by May 9 to be included on the letter/email.