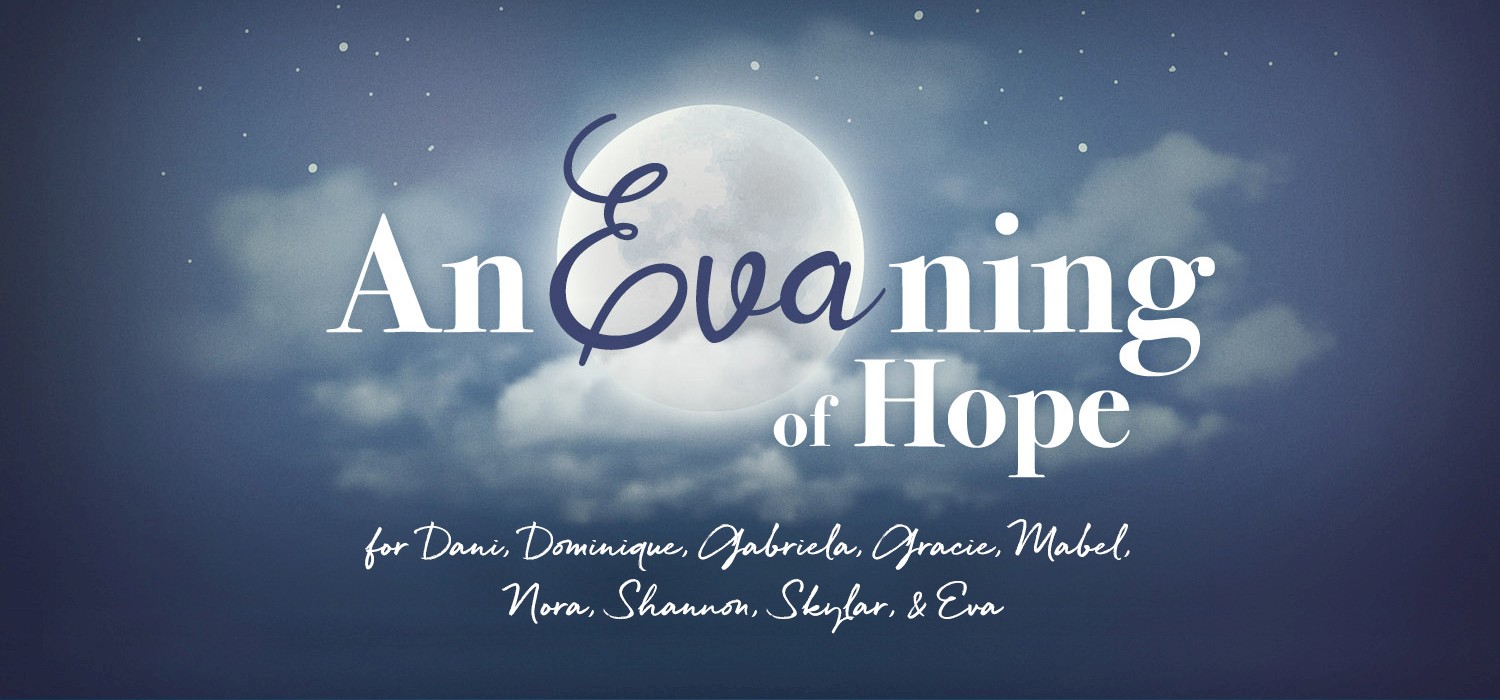 When
Wednesday, July 21, 2021
7:00 PM
There is no ticket price for joining the virtual event. Sponsors & donors at any level will have access.
Virtual Evaning of Hope 2021
For Dani, Dominique, Gabriela, Gracie, Mabel, Nora, Shannon, Skylar, & Eva
We're so excited for our 2021 virtual event! Despite the pandemic, research on Rett Syndrome continues full speed ahead. In fact, thanks to support from so many, last year the Rett Syndrome Research Trust successfully completed its strategic research plan, Roadmap to a Cure, putting it in position to work with biopharma to advance academic research to clinical trials. Through a new initiative called CURE 360 RSRT is doing exactly that. Six biopharma companies already have Rett programs. Your support is more important than ever to continue this remarkable momentum and change the lives of the 350,000 children and adults who struggle so bravely with this devastating disorder. Thank you with all our hearts.
Evaning of Hope Committee
Shannon Albanese
Carla Alfieri
Albert Fini
Aimee Fini
Chris Fiorillo
Dr. Gerard Galarneau
Cynthia Ilardi
Michelle Patel
Rett Family Committee
Amanda & Chris Cope
Anna & Paul Estep
Amanda & James Hurley
Brett & Emily Knight
Helen & Ken Lynch
Paula Southren
Rose Marie & Darren Swoboda
Cindy & Joe Tangney
Sponsorship Opportunities
Event Sponsors
$10,000
Featured on webpage
Featured on digital invitations*
Thanked in event video**
Full page ad in video
Zoom call with researchers
Eva's Heroes
$5,000
Featured on webpage
Included on digital invitations*
Thanked in event video**
Full page ad in video
Eva's Knights
$2,500
Listed on webpage
Half page ad in video**
Eva's Champions
$1,500
Listed on webpage
Quarter page ad in video**
Eva's Friends
$1,000
Listed on webpage
Quarter page in video**
Eva's Advocates
$500
Listed on webpage
Listed in video*
*if received by May 1
**if received by June 21
Ads In Event Video
Please submit ads by June 21