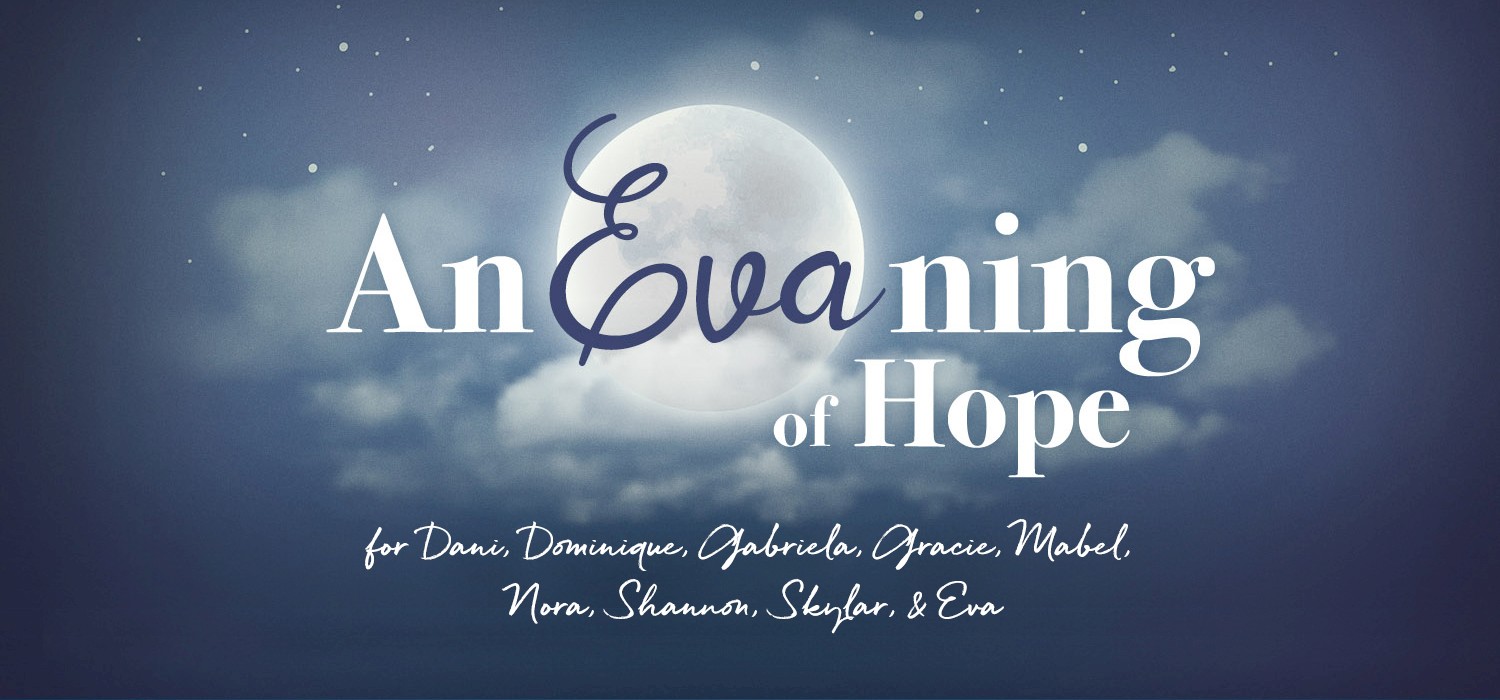 When
Wednesday, July 21, 2021
7:00 PM
There is no ticket price for joining the virtual event. Sponsors & donors at any level will have access.
Virtual Evaning of Hope 2021
https://www.youtube.com/watch?v=v4VIzGKu4Ic (404)
Virtual Evaning of Hope 2021 has raised over $83,000, with contributions still coming in! Please watch our event video so you can see some of the lives your support helps change. Thank you to every sponsor and donor for sharing our sense of urgency to cure our loved ones and 350,000 other afflicted children and adults.
Evaning of Hope Committee
Shannon Albanese
Carla Alfieri
Albert Fini
Aimee Fini
Chris Fiorillo
Dr. Gerard Galarneau
Cynthia Ilardi
Michelle Patel
Rett Family Committee
Amanda & Chris Cope
Anna & Paul Estep
Amanda & James Hurley
Brett & Emily Knight
Helen & Ken Lynch
Paula Southren
Rose Marie & Darren Swoboda
Cindy & Joe Tangney
Sponsorship Opportunities
Event Sponsors
$10,000
Featured on webpage
Featured on digital invitations*
Thanked in event video**
Full page ad in video
Zoom call with researchers
Eva's Heroes
$5,000
Featured on webpage
Included on digital invitations*
Thanked in event video**
Full page ad in video
Eva's Knights
$2,500
Listed on webpage
Half page ad in video**
Eva's Champions
$1,500
Listed on webpage
Quarter page ad in video**
Eva's Friends
$1,000
Listed on webpage
Quarter page in video**
Eva's Advocates
$500
Listed on webpage
Listed in video*
*if received by May 1
**if received by June 21
Ads In Event Video
Please submit ads by June 21